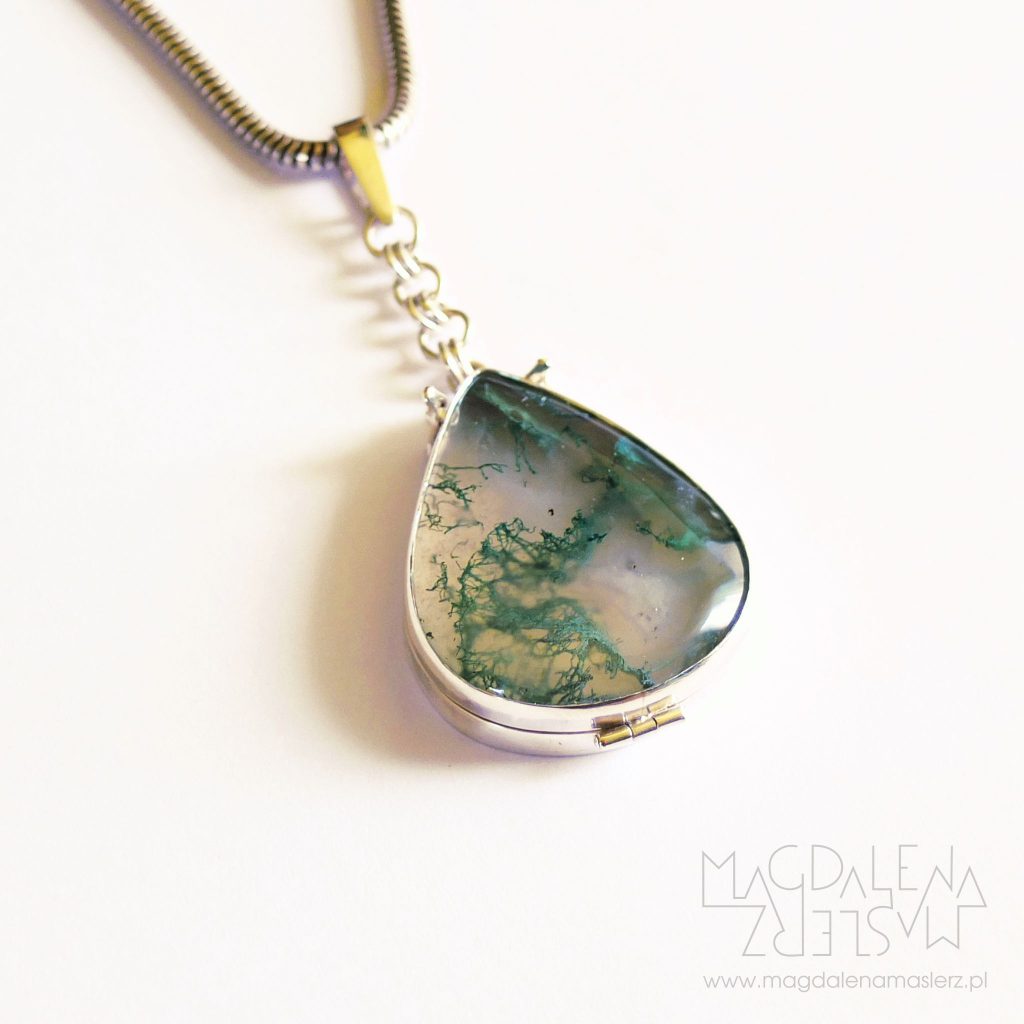 it's a locket with moss agate cabochon cut in drop shape. you can hide something flat or a photo inside. the agate is semi-opaque so the color and pattern on the thing inside changes how the whole pendant looks like. i use it often when i want it to fit the coulor of my dress 😉
sterling silver and rat tail chain.
click on the photo below to see the possibilities of this locket 😉
2014
the work was exposed on 2015 beijing international metal&jewellery art exhibition BIC-MAJA (beijing world art museum, china).