i created a roe deer jaws jewelry collection lately. it's exceptional as i usually don't make collections (i'm always afraid that when i finish there will be always pieces i like more than the others ;))
anyway the collection is ready and consist of 2 necklaces, 2 brooches and one bolo tie. i will show you all works for sure but now i want to focus on one of them. one of the necklaces is now on the exhibition "nature morte" which is travelling in europe. it was already exhibited in vilnius, lithuania (amber trip jewelry show), gdańsk, poland (amberif), legnica, poland (akademia rycerska). soon it will be in palanga, lithuania (ramybės galerija), and it will have its "last stop" in london, great britain (moca gallery).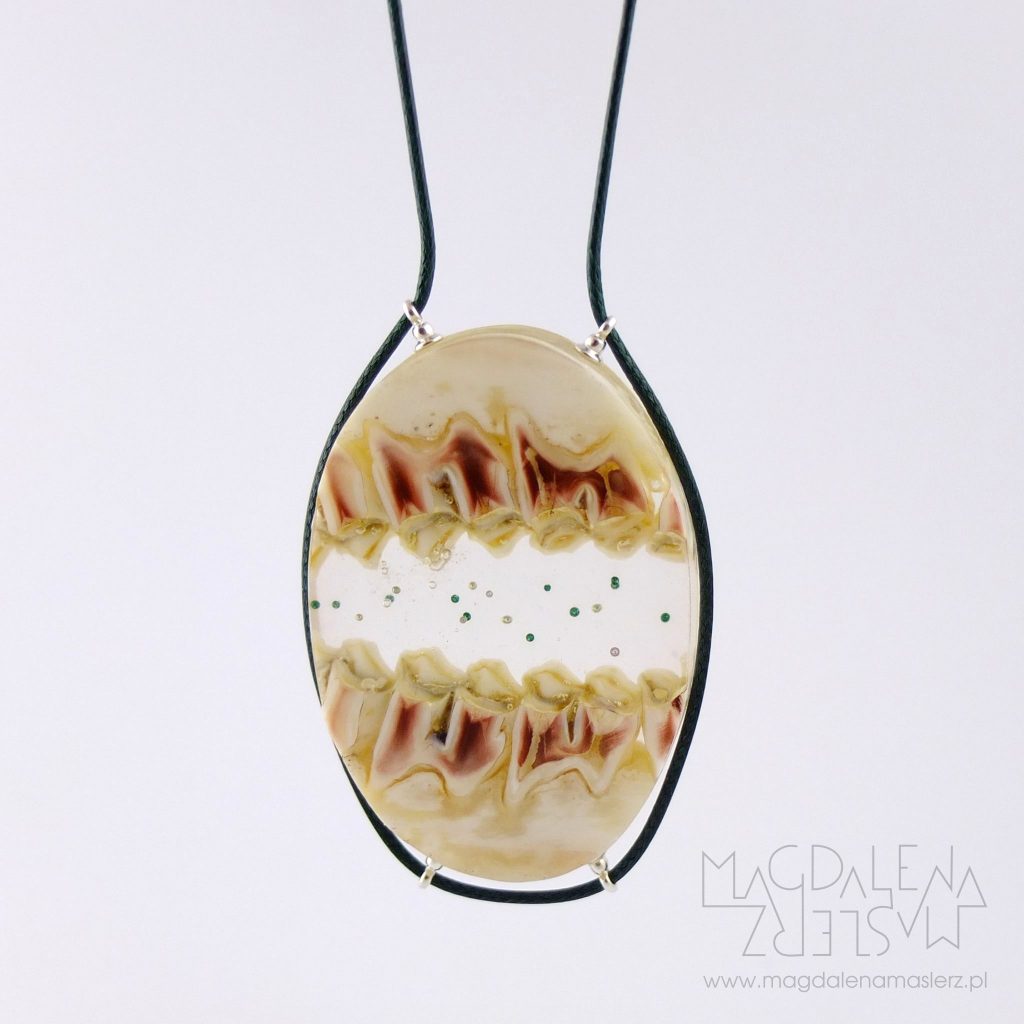 roe deers jaws in transparent resin. between teeth green acrylic beads. the pendant is double-sided: one with dyed with ferric oxide teeth section, the other with teeth in their natural shape. cotton green cord is mounted around oval shape with silver elements. adjustable length.
weight: 21,6g
size in milimeters: 37x11x54
2017