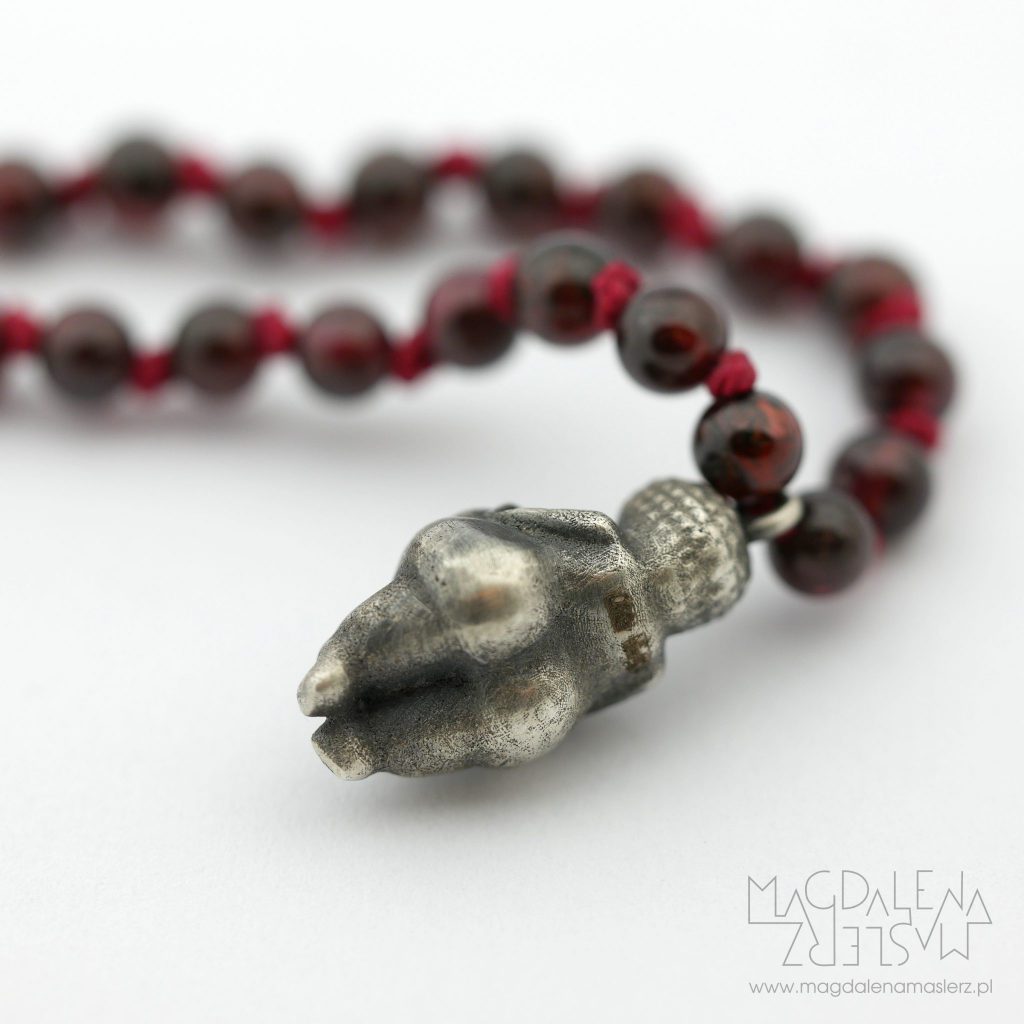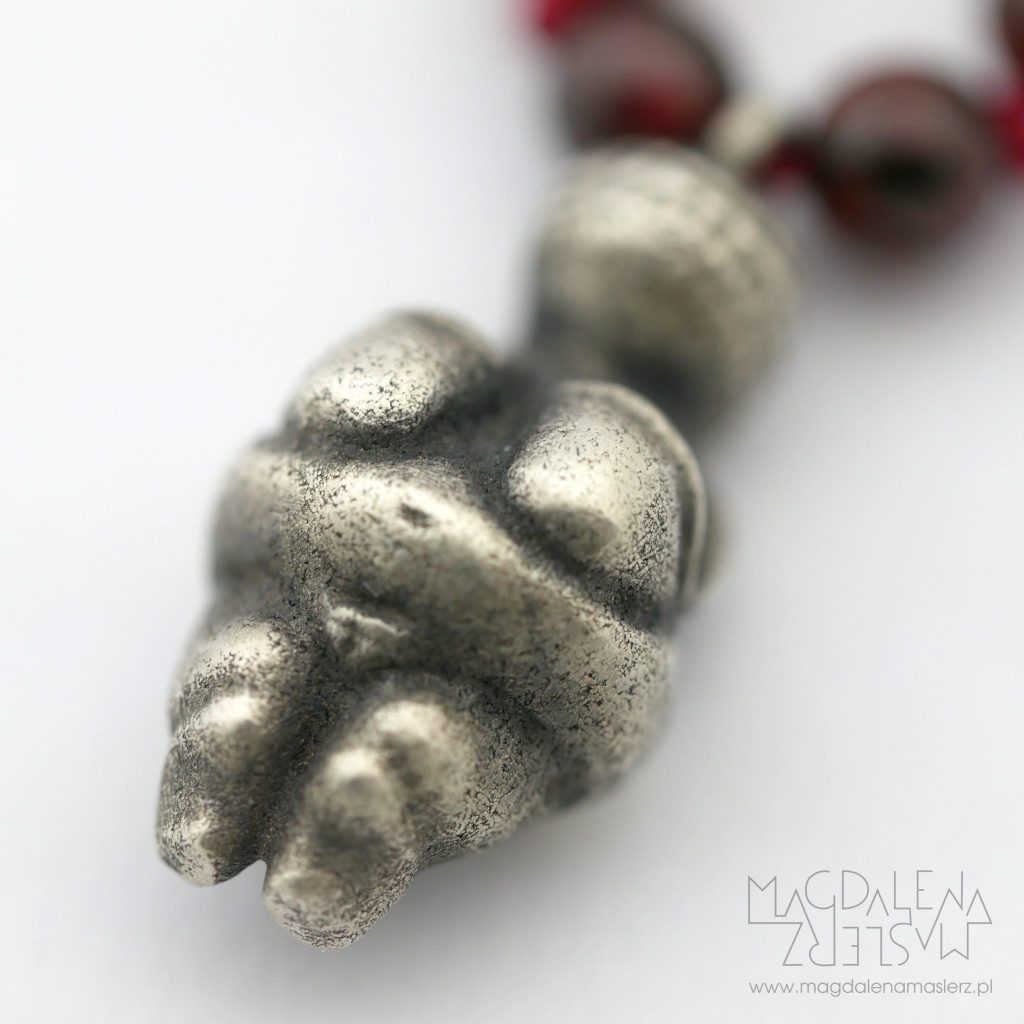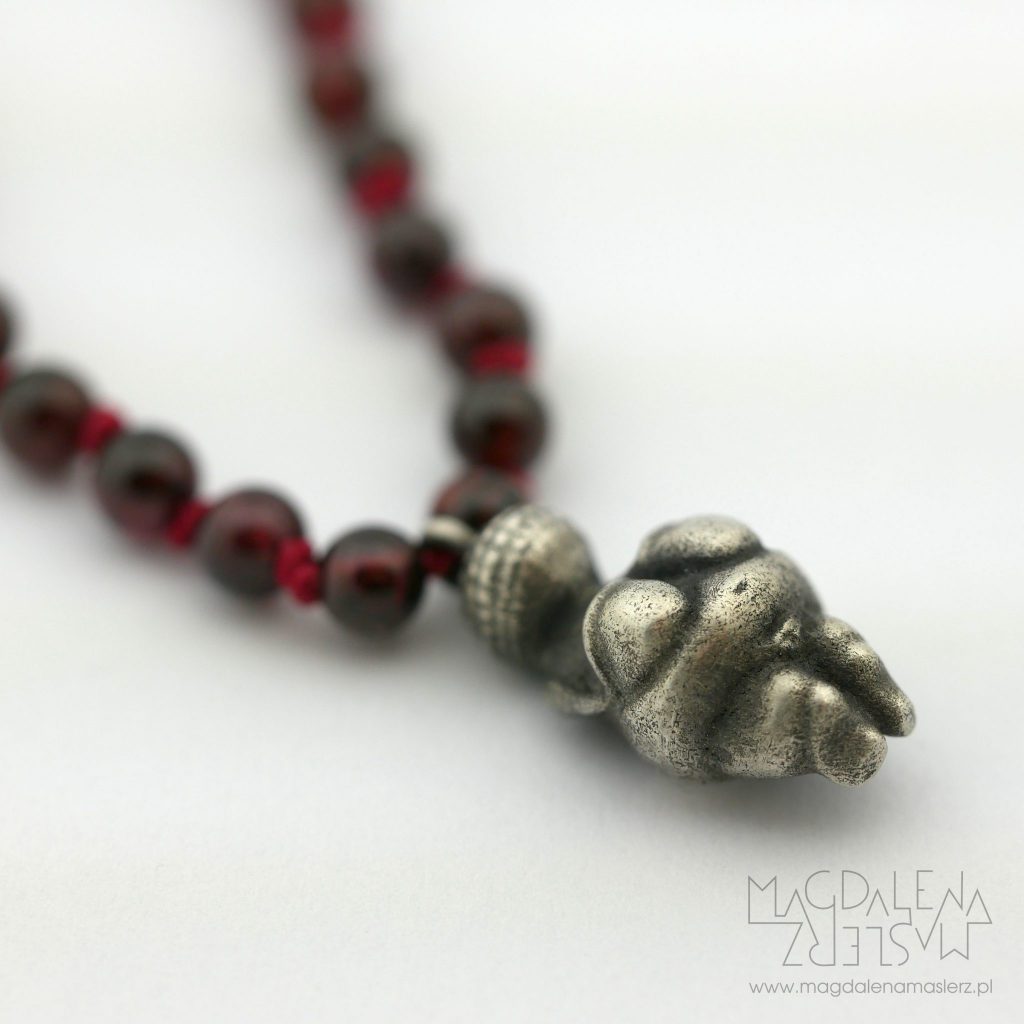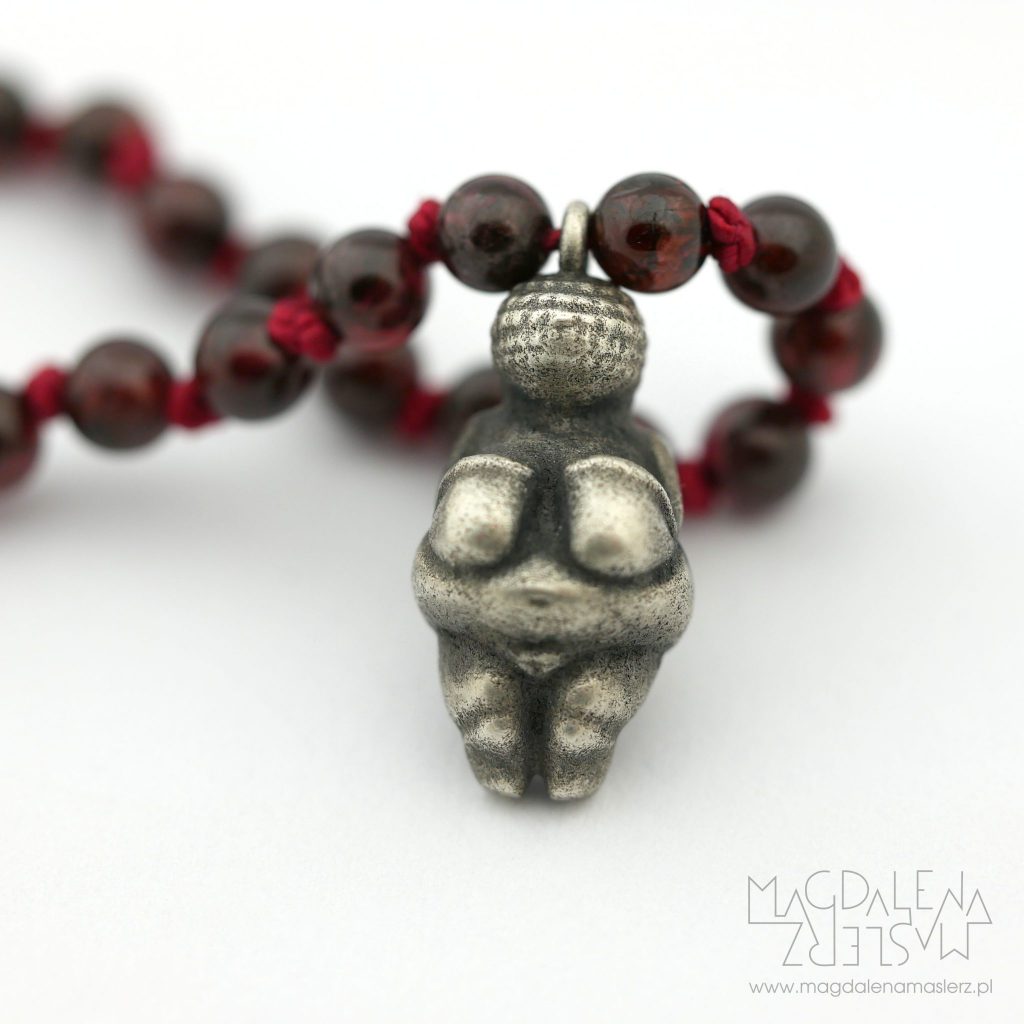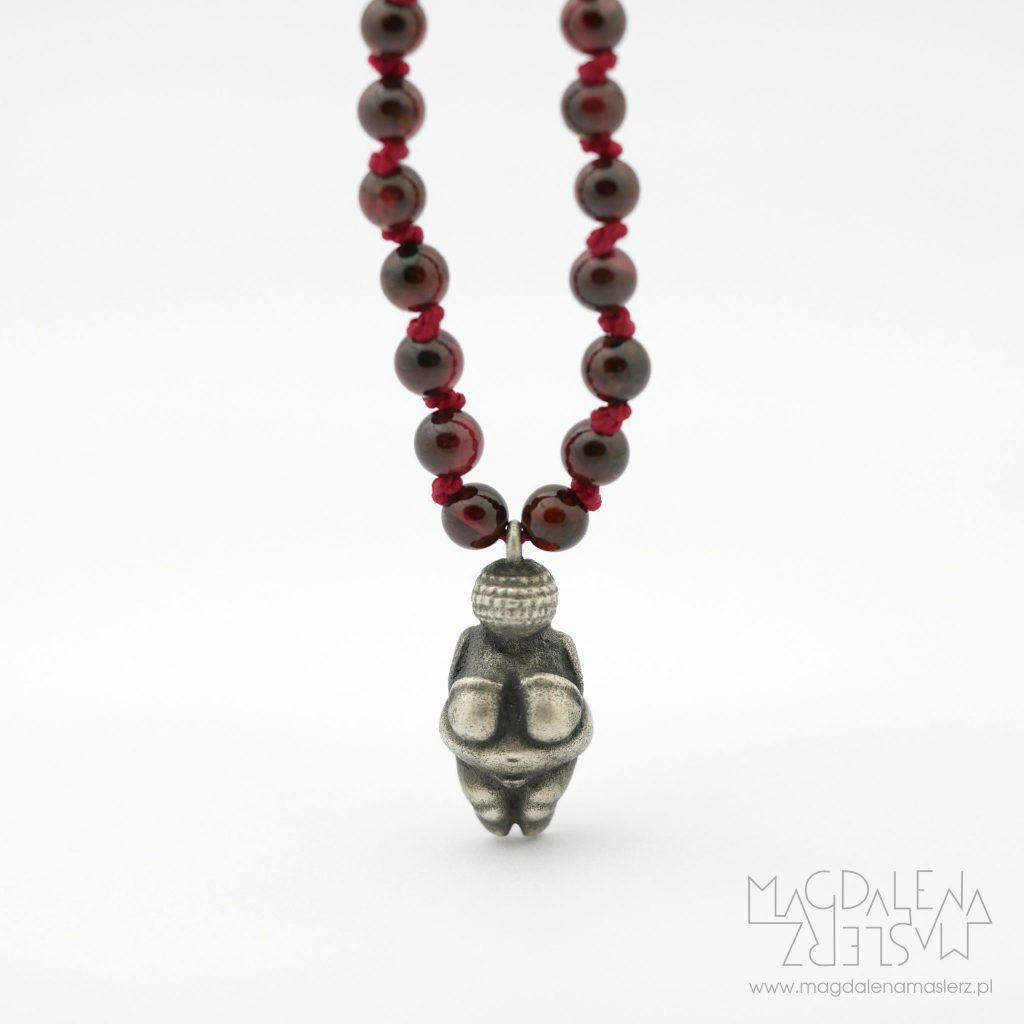 the original figurine that you probably know from the history of arts books comes from paleolithic time. it was found in 1908 by a worker in austria, nearby willendorf. it turned out that it's one of the oldest depictions of woman – it might had been made 22-24 thousands years ago!  many researchers see the fatty lady as a symbol of fertility.
this pendant is 7,15g of sterling silver. it's the central part of a necklace made of round garnet beads.  the whole length is 48cm, the height of the pendant is 22mm, the diameter of each garnet bead is 5mm.
2018
till 13.01.2019 you can purchase it here – as i am helping the great orchestra of christmas charity!